Players from Winnsboro, Martin's Mill, Lindale and Tyler captured the superlatives on this year's All-East Texas Girls Basketball Team. Check out the full list — from the Players of the Year to honorable mentions — right here.
Player of the Year
Faith Acker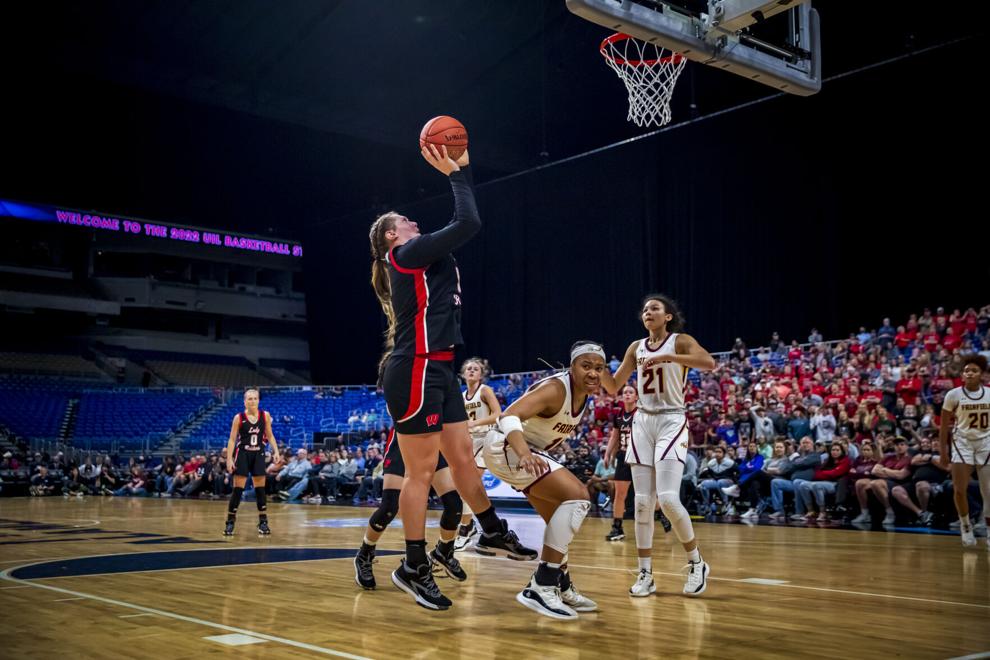 School: Winnsboro
By the numbers: The junior post averaged 21.0 points, 13.0 rebounds, 2.5 steals and 4.0 blocks per game. Acker shot 70 percent from the field while helping the Lady Raiders reach the Class 3A championship game. Acker was named to the Class 3A State Tournament All-Tournament Team, TABC All-State Team, TABC All-Region Team and was the District 13-3A MVP.
Offensive Player of the Year
Jada Celsur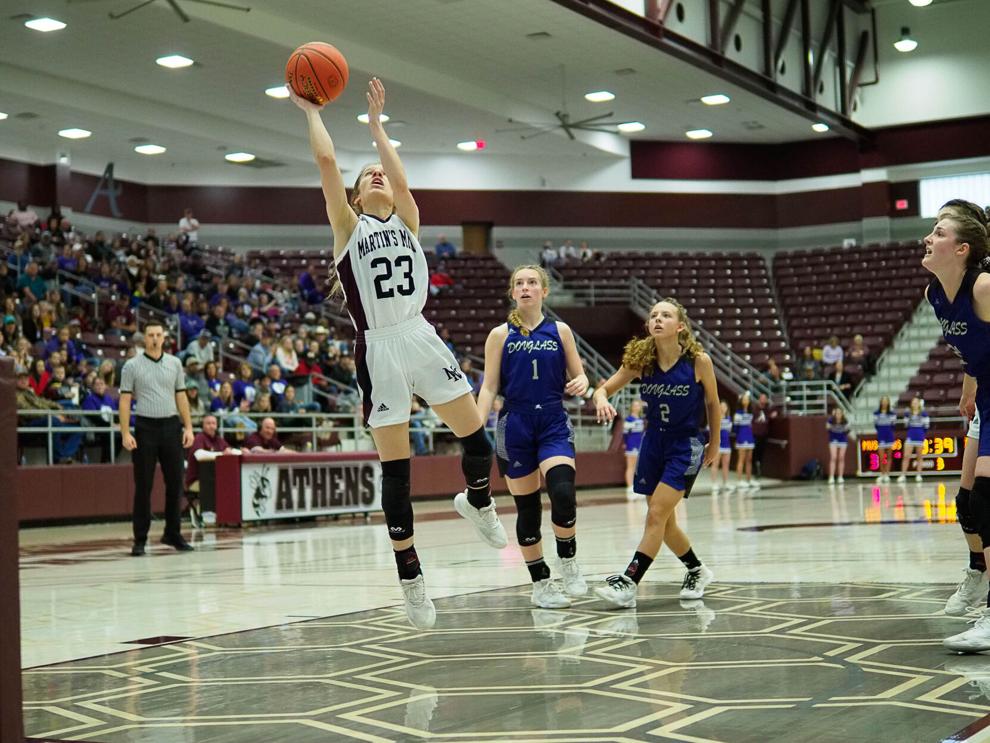 School: Martin's Mill
By the numbers: The senior guard averaged 18.9 points, 6.1 assists, 5.4 rebounds and 4.0 steals per game. Celsur has signed with Texas Woman's University.
Defensive Player of the Year
Brooke Everest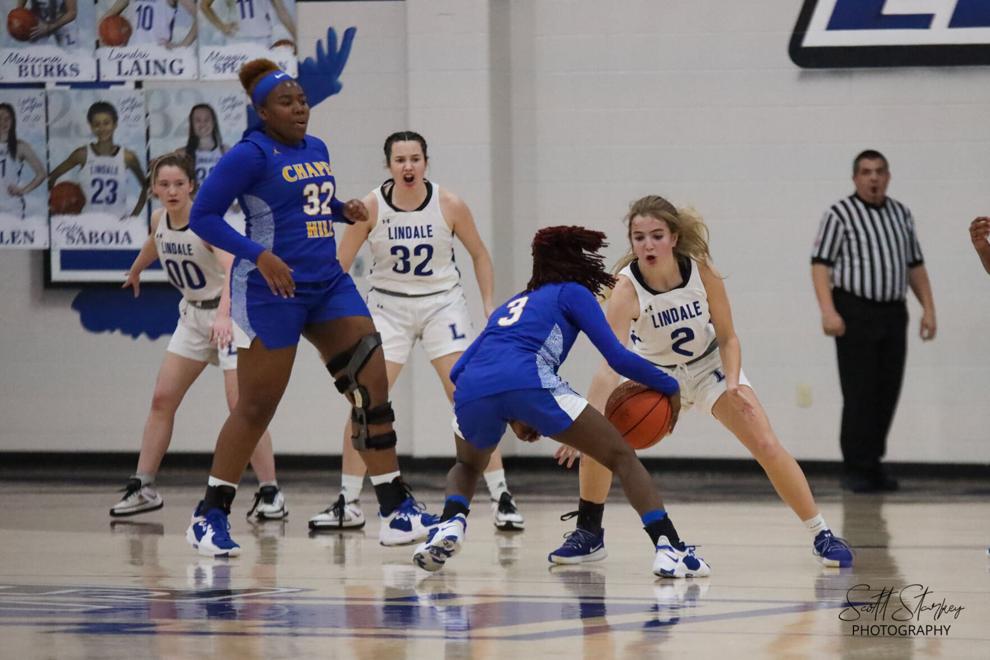 School: Lindale
By the numbers: The junior guard averaged 8.0 points, 3.3 rebounds, 3.3 assists, 6.6 deflections and 3.6 steals per game. She increased her averages to 10.5 points, 4.1 rebounds, 3.9 assists, 10.6 deflections and 4.8 steals per game in district. "She guarded every team's best guard the last three years on my varsity team, and her ability on defense is what has changed the Lindale girls basketball program around," Lindale head coach Daniel Devisscher said.
Coach of the Year
Jeremy Durham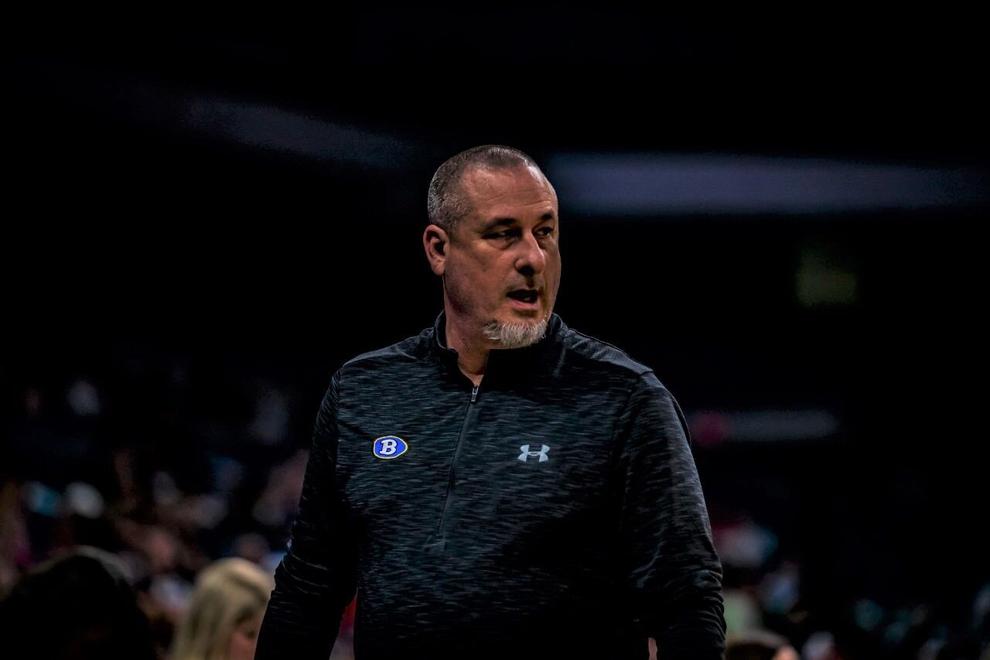 School: Brownsboro
By the numbers: In his second year back at his alma mater, Durham led Brownsboro to the state tournament for the first time since 2006. The Bearettes (40-2) captured the Class 4A state championship, which was the first in program history. Durham is the All-East Texas Coach of the Year for the second consecutive season.
Newcomer of the Year
Kalyse Buffin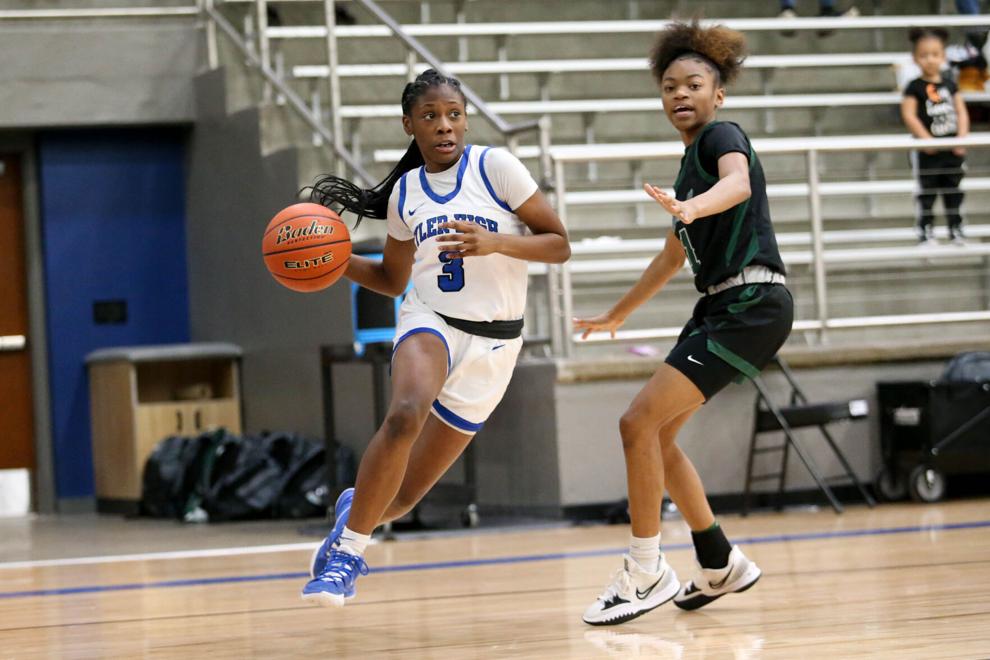 School: Tyler
By the numbers: The freshman averaged 16.4 points, 5.7 rebounds and 3.5 steals per game. Buffin shot 49.1 percent on free throws and 27.2 percent from the field.
---
First Team

ELIZABETH MAHFOOD
Class: Senior
Position: Forward
Team: Bishop Gorman
By the numbers: 19.0 points, 12.4 rebounds, 2.2 assists, 3.7 steals, 2.9 blocks, 48 field goal percentage, 50 3-point percentage, 75 free throw percentage; 1.562 points, 1,230 rebounds in career
AALIYAH CAMPBELL
Class: Senior
Position: Guard
Team: Tyler Legacy
By the numbers: 15.2 points, 7.8 rebounds, 2.9 assists, 2.5 steals
MEKHAYIA MOORE
Class: Senior
Position: Forward
Team: Brownsboro
By the numbers: 10.2 points, 6.2 rebounds, 2.4 steals; Class 4A state championship game MVP
PARIS MILLER
Class: Senior
Position: Guard
Team: Brownsboro
By the numbers: 14.8 points, 5.8 rebounds
SUSIE MORAN
Class: Senior
Position: Forward
Team: Whitehouse
By the numbers: 14.2 points, 8.5 rebounds, 1.5 steals, 1.0 blocks
---
Second Team
MARLEY KEITH
Class: Sophomore
Position: Guard
Team: Lindale
By the numbers: 12.1 points, 2.4 rebounds, 2.4 assists, 3.5 deflections, 2.8 steals, 31.7 3-point percentage, 57.5 free throw percentage
JORDYN WARREN
Class: Junior
Position: Guard
Team: Hawkins
By the numbers: 16.0 points, 4.5 rebounds, 5.0 assists, 4.7 steals
HILLARY DAWSON
Class: Freshman
Position: Forward/Center
Team: Malakoff
By the numbers: 16.2 points, 10.0 rebounds, 1.5 assists, 1.5 steals
KALEY NICHOLSON
Class: Senior
Position: Guard
Team: Edgewood
By the numbers: 15.0 points, 3.0 rebounds
NYLA INMON
Class: Senior
Position: Forward
Team: Tyler Legacy
By the numbers: 13.1 points, 10.4 rebounds, 3.2 steals, 1.5 blocks
---
Third Team
MARKAYLA HURD
Class: Junior
Position: Guard
Team: LaPoynor
By the numbers: 13.0 points, 7.0 assists, 4.0 rebounds, 4.0 steals
AMARI WELCH
Class: Junior
Position: Guard
Team: Canton
By the numbers: 12.9 points, 3.4 assists, 3.8 steals
TRE'ANA COPPOCK
Class: Junior
Position: Forward
Team: Bullard
By the numbers: 13.0 points, 8.0 rebounds, 2.0 assists
KYA COOK
Class: Junior
Position: Guard
Team: Chapel Hill
By the numbers: 13.6 points, 6.2 assists, 4.3 steals
LANDRY JONES
Class: Sophomore
Position: Guard
Team: Van
By the numbers: 13.4 points, 3.0 assists, 3.7 rebounds, 4.2 steals
---
Honorable mention
All Saints: Kat Neal
Big Sandy: Mikyla Bachert
Brook Hill: Mollee McCurley, Maeci Wilson
Brownsboro: Khyra Garrett, Allie Cooper
Bullard: Jadyn Welch
Canton: Chantson Prox
Cayuga: Aerin Thompson
Chapel Hill: DJ Kincade, Alexia Rogers
Edgewood: Clara Pool, Tristan Smith
Frankston: Wila Davis, Jashalyn Hatton, Brianna Looney, Maggie Caveness
Grace Community: Brenna Hill, Reece Porter
Hawkins: Lynli Dacus, Makena Warren, Laney Wilson, Taetum Smith, Tenley Conde, Carmen Turner
LaPoynor: Kitty Eldridge, Payton Maze
Lindale: Brenley Philen
Malakoff: Mia Jackson, Kyiah Hicks
Mineola: Mylee Fischer, Macy Fischer, Jayla Jackson
Neches: Sealy Hines, Aubrey Kincade
New Summerfield: Julianna Medellin, Nijah Lee, Karlee Andrade
Rusk: DaMaya Hart, Kyeisha Claters
Tyler: Kamora Jackson
West Rusk: Piper Morton
Whitehouse: Machila Dews
Winnsboro: Faith Sechrist, Reese Lindley