Player of the Year
EASTON BALLARD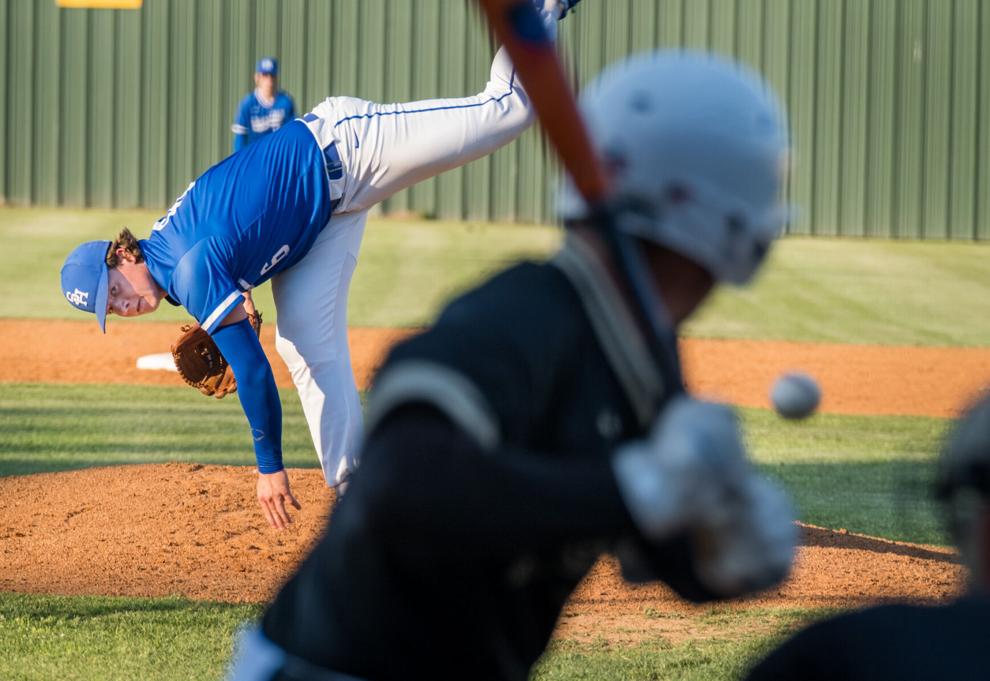 School: Spring Hill
By the numbers: Ballard capped a spectacular career by going 14-1 on the mound with a 1.06 earned run average, 133 strikeouts and 23 walks in 91.2 innings to help lead the Panthers to the regional finals. Ballard, who went 26-2 for Spring Hill as a varsity pitcher, had four double-digit strikeout games (16, 14, 11 and 10) and fanned nine batters in three other games. He also hit .298 with seven doubles, three triples and 33 RBI.
Coach of the Year
JASON CAUSEY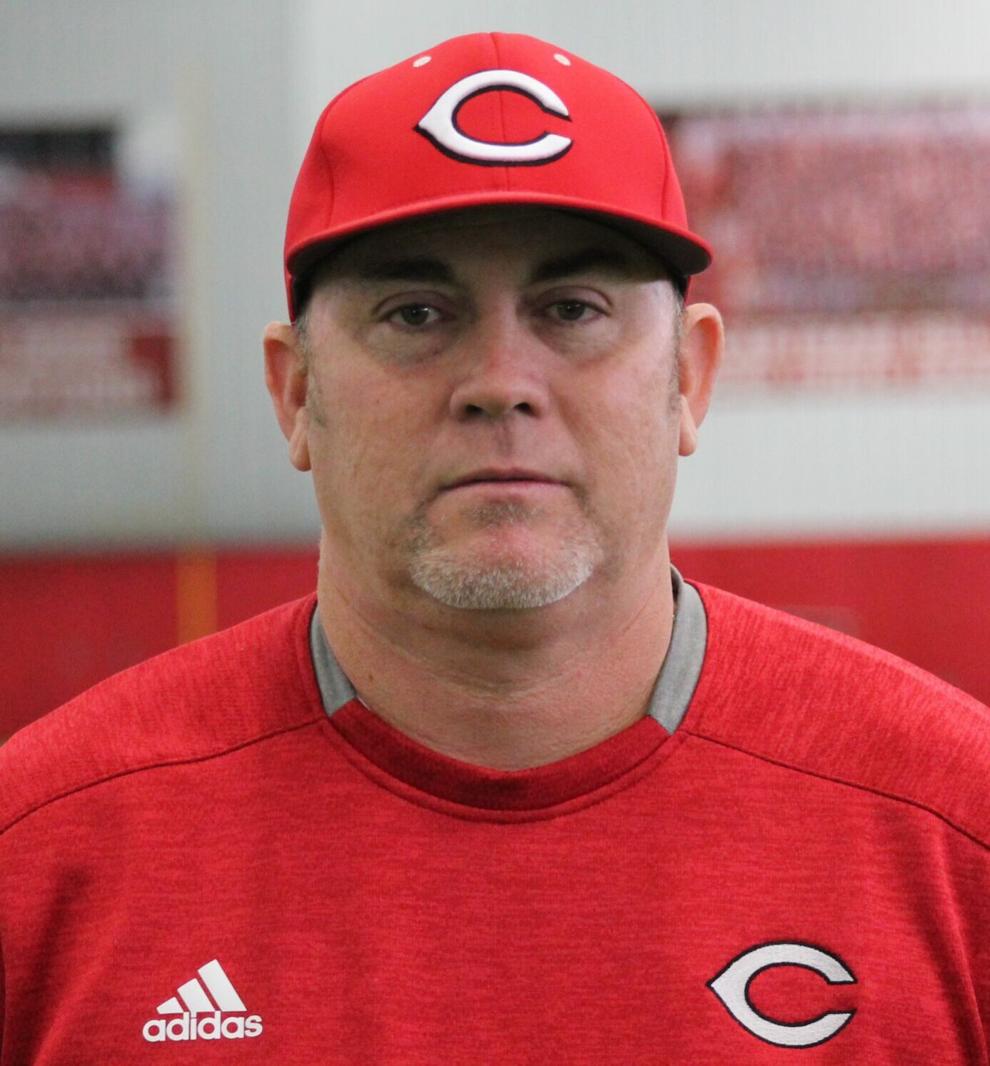 Team: Carthage
By the numbers: After finishing 15-15 in 2021, the Bulldogs started the 2022 season with a 1-5-1 record before turning things around in a big way. The Bulldogs went 8-1-1 and later closed out the regular season with seven straight wins before sweeping Robinson and Giddings in the playoffs, taking two of three from district rival Hudson and sweeping Bellville to reach the regional finals. The season ended with a pair of 3-2 losses to China Spring.
Newcomer of the Year
JOSIAH MACKEY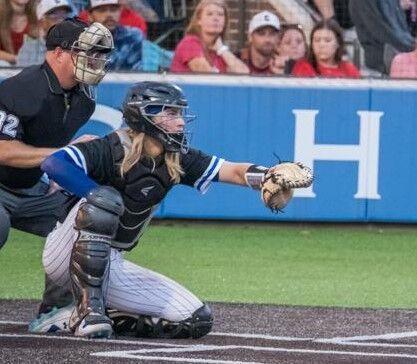 School: Spring Hill
By the numbers: Mackey played in all 38 Spring Hill games this season, hitting .375 with 10 doubles, a triple and 32 RBI. He hit safely in 11 of the team's first 12 games and had hits in 29 of 38 games overall, collecting multiple hits 15 times. He also threw out 11 runners attempting to steal.
First Team
CONNOR SMELTZER
Position: Pitcher
School: Spring Hill
By the numbers: 11-1, 1.06 ERA, 85 strikeouts, 34 BB, 65.1 innings
CARSON BLAKELEY
Position: Pitcher
School: Hallsville
By the numbers: 9-2, 2.11 ERA, 85 strikeouts, 35 BB, 63 innings. Hit .310 with 9 RBI
BRAEDEN WADE
Position: Pitcher
School: Carthage
By the numbers: 8-2, 2.01 ERA, 60 strikeouts in 62.2 innings
LANDON ANDERSON
Position: Pitcher
School: White Oak
By the numbers: 9-1, 0.88 ERA, 54 strikeouts, 23 BB in 63.2 innings. Hit .420, 2 home runs, 8 doubles, 35 RBI, 19 runs scored
MATT HOUSTON
Position: Catcher
School: Hallsville
By the numbers: .436, 4 home runs, 11 doubles, 3 triples, 31 RBI, 15 runs scored. Threw out 14 attempting to steal and picked of one runner
FIRST BASE
Position: Connor Cox
School: Longview
By the numbers: .410, 4 home runs, 2 triples, 13 doubles, 31 RBI, 24 runs scored
NOAH PADDIE
Position: Second base
School: Carthage
By the numbers: .358, 2 home runs, 10 doubles, 28 RBI, 36 runs scored, 17 BB, 28 stolen bases
CONNOR CUFF
Position: Shortstop
School: Carthage
By the numbers: .402, 14 doubles, six triples, 29 RBI, 28 runs scored, 20 BB, 19 stolen bases
JACE GREENSLATE
Position: Third base
School: Elysian Fields
By the numbers: .377, 4 doubles, 1 triple, 16 RBI, 15 runs scored, 6 stolen bases
GABE FLORES
Position: Outfield
School: Longview
By the numbers: .372, 2 home runs, 8 doubles, 3 triples, 23 RBI, 11 B, 17 runs scored
MARSHALL LIPSEY
Position: Outfield
School: Spring Hill
By the numbers: .471, 2 home runs, 13 doubles, 7 triples, 35 RBI, 46 runs scored, 22 BB, 29 stolen bases
TABER CHILDS
Position: Outfield
School: Harleton
By the numbers: .507, 3 home runs, 10 doubles, 25 RBI, 13-13 SB, 20 runs scored
JAVARIAN ROQUEMORE
Position: Utility
School: Carthage
By the numbers: 6-2, 1.70 ERA, 71 strikeouts in 57.1 innings; Hit .304, 2 home runs, 3 doubles, 3 triples, 22 RBI, 26 runs scored, 12 stolen bases
CLAYTON KEITH
Position: Designated Hitter
School: West Rusk
By the numbers: .358, 5 doubles, 2 triples, 16 RBI, 25 runs scored, 10 HBP, 16 BB
Second Team
TUCKER TITTLE
Position: Pitcher
School: Harmony
By the numbers: 9-4, 1 save, 1.26 ERA, 128 strikeouts
REESE MILAM
Position: Pitcher
School: Tatum
By the numbers: 5-4, 0.93 ERA, 85 strikeouts, 15 BB, 60 innings; Hit. 325, 1 home run, 6 doubles, 3 triples, 12 RBI
LANDON BOWDEN
Position: Pitcher
School: Hallsville
By the numbers: 7-3, 0.81 ERA, 115 strikeouts, 42 BB, 69 innings
JACE BURNS
Position: Pitcher
School: Sabine
By the numbers: 9-1, 1.75 ERA, 88 strikeouts, 64 innings. Hit .323, 7 home runs, 5 doubles, 6 triples, 32 RBI, 33 runs scored, 10 SB
CARTER SMITH
Position: Catcher
School: Union Grove
By the numbers: .521, 5 doubles, 1 triple, 15 RBI, 20 runs scored, 7 stolen bases
KELLER THOMPSON
Position: First base
School: Mount Pleasant
By the numbers: .524, 5 home runs, 12 doubles, 21 RBI, 23 runs scored, 7 stolen bases
BREYDEN WHITE
Position: Second base
School: White Oak
By the numbers: .364, 6 doubles, 17 RBI, 7 SB, 21 runs scored
WILL JACKSON
Position: Shortstop
School: West Rusk
By the numbers: .441, 6 home runs, 26 doubles, 5 triples, 28 RBI, 42 runs scored
AUSTIN KERNS
Position: Third base
School: New Diana
By the numbers: .338, 1 home run, 5 doubles, 2 triples, 17 RBI, 12 runs scored
LOGAN JONES
Position: Outfield
School: Hallsville
By the numbers: .436, 1 home run, 8 doubles, 29 RBI, 33 runs scored, 12-12 SB
CHRIS ERVIN
Position: Outfield
School: Kilgore
By the numbers: .380, 2 doubles, 4 triples, 7 RBI, 14 runs scored, 4 strikeouts in 62 plate appearances
TAYLOR TATUM
Position: Outfield
School: Longview
By the numbers: .333, 2 home runs, 7 doubles, 3 triples, 17 RBI, 21 runs scored, 11 SB
JASON SILVEY
Position: Utility
School: Kilgore
By the numbers: Played OF, 3B, SS and 2B. Hit. 389, 4 doubles, 4 triples, 18 RBI, 36 runs scored
Honorable Mention
PITCHER: Max Gidden, Pine Tree; John Cummings, Pittsburg; Heath LaFleur, Kilgore; Dylan Abernathy, New Diana; Jimmie Harper, West Rusk; Matt Huey, Sabine; Bryant Mason, West Rusk; Blake Merritt, Elysian fields; Zachry Moore, Hughes Springs; Tyler Puckett, White Oak; Landen Tovar, Tatum; Will Young, Harmony; Hunter Cannon, Union Grove; CATCHER: Dalton Hall, Pittsburg; Todd Register, Carthage; Alex Galyean, Sabine; Xander Mason, West Rusk; Jacob Newland, New Diana; Riley Patterson, Harmony; FIRST BASE: Jaxson Ramsey, Pittsburg; Colby Wilkerson, Kilgore; Chase Brown, Hughes Springs; Jaxon Farquhar, West Rusk; Gavyn Jones, White Oak; SECOND BASE: Cole Jackson, West Rusk; Bryce Ratley, Hughes Springs; SHORTSTOP: Sawyer Dunagan, Hallsville; Alton Gatson, Longview; Ethan Adkisson, New Diana; Aiden Anthony, Tatum; David Hutson, Elysian Fields; Boston Seahorn, Harmony; Tyler Barkley, Union Grove; THIRD BASE: Tate Truman, Kilgore; Mason Whiddon, Tatum; OUTFIELD: Brayden Bolton, Pittsburg; Pat Boyd, Hughes Springs; Trapper Golden, Hughes Springs; Carter Patterson, Sabine; Trenton Pemberton, Hughes Springs; Cooper Vestal, Union Grove; UTILITY: Collin Estes, Pine Tree; Caden Richardson, Sabine; Ryan Vaughan, Hughes Springs