Tyler Legacy High School will not have to look for the Red Raiders' fourth soccer coach in program history just yet.
Marty Germany was set to retire after 27 total years of coaching, 25 at Robert E. Lee/Legacy, but he has decided to remain in the position just a little longer.
"The whole decision was hard," Germany said. "I went back and forth on it, even after my wife and I decided on this change."
Germany told Tyler ISD athletic director Greg Priest following the Red Raiders' 3-1 loss to Garland Naaman Forest in the playoffs on March 31 that this would likely be it for him.
On April 25, Germany told the Tyler Morning Telegraph that he was officially retired.
But after some conversations with Tyler Legacy principal Geoff Sherman and Priest, along with more conversations with his wife, Debbie, Germany ultimately decided to continue coaching the Red Raiders.
Germany said three of their four children live in Nashville with all of their grandchildren living in Nashville.
"I was at the point in my life where I could retire, and we could move up there, so I made the decision," Germany said. "Even once I made it, it was a daily struggle, and four times a day I would change my mind. I knew my wife would probably kill me."
Germany said his desire to continue to coaching along with the school district's ability to come through financially helped him decide to hold off on retirement.
"I think it's great," Priest said. "He's done such a good job over there. He provides great leadership. The program has been really successful. For him to stay, it's great for the program."
Germany spent his first two years coaching as an assistant at Kilgore High School. During his time there, he saw Dusty Beets score his 100th career goal on Red Raider Field in Tyler.
Germany then came to Lee to be an assistant for Rich Brands. After 13 years as the assistant coach, Germany took over as the third boys soccer coach for the Red Raiders.
In the past 12 seasons under Germany, the Red Raiders have won 163 games.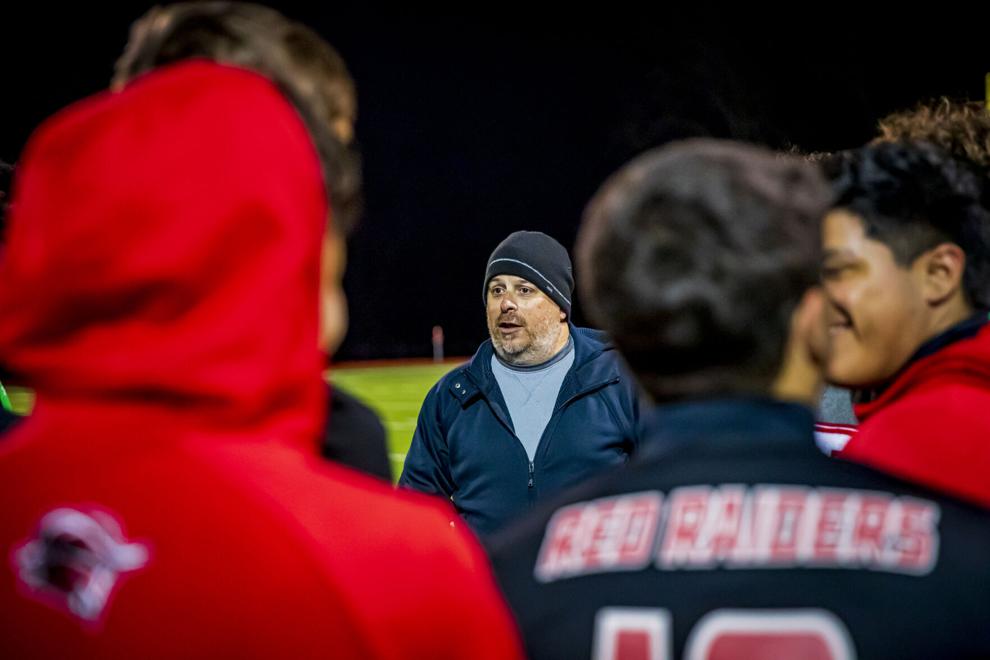 This season, Legacy went 22-2-3, won its third consecutive district title and advanced to the third round of the playoffs for the first time since 2012.
"It would've been a good one to go out with," Germany said. "I told them after we lost in the playoffs that I may be graduating in the Class of 2023 also."
This season, Germany saw his second 100-goal scorer in his career as Noe Robles scored his 100th goal on the same field that Beets did several years earlier.
"It's cool to have seen two different kids score 100 goals in a career," Germany said. "A lot of people don't know a kid who has scored 100 goals."
Despite graduating Robles and a group of seniors that had six of them on varsity as freshmen, Germany said the future is bright for the Red Raiders.
"Priest asked me when I turned my resignation in how they were going to be next year, I told him they were going to be loaded," Germany said.
With three straight district championships in hand, the Red Raiders will have a chance to tie a school record with four consecutive district crowns next year.
And they'll do so with Germany still leading the way.